WAX blotting paper is a high-quality, coloured, calendared paper, which is translucent with a very high gloss. It has a great appearance, stain and dust resistance, and high tensile and tear strength. It is perfect for decorating flower arrangements, as the waterproof wax coating prevents moisture absorption, which makes the tissue paper look great around flowers or other items which may contain moisture. WAX paper is a great filler for direct contact with applications that may require additional protection and extraordinary aesthetics.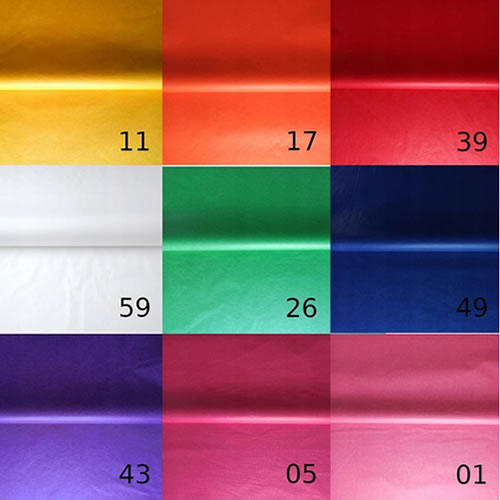 Do you have any additional questions?
Contact us, and we will gladly answer any questions.