Our company has been operating on the paper market since 1991, initially under the name P.P.H.TOTAL. Over the years, we have been successful in the paper and decoration industry, gaining an increasing number of satisfied customers and regular business partners. Since 2006, we have been operating under the name BEST TOTAL Sp. z o.o., and we are even more active on the decorative paper market. Due to the continuous development of the company, we are constantly expanding on both on the domestic and European market.
WE INVITE YOU TO COLLABORATE WITH US!
We have been in the paper industry for nearly 30 years, specializing in decorative products. Our regular customers are mainly office and school supplies wholesalers, and companies specializing in direct supply to schools and kindergartens. Our offer is directed primarily to children, as nearly every child will enjoy the opportunity to use their creative potential. Whether in kindergarten, elementary school or high school, children and young people are delighted with visual expression. However, they are not our only customers, as our offer is addressed to virtually everyone, hence, the season lasts year-round. Recently, our tissue paper is also very popular as wrapping paper, for packing clothes, shoes, lingerie, cosmetics, jewellery, gifts, flowers, etc. Our products can be used for all kinds of decorations and for holidays, such as Christmas, New Year, Easter, as well as special events like weddings or birthdays.
The Inspiration Factory provides amazing ideas for making extraordinary and unique decorations. Act magically thanks to the wonderful materials we can offer you ...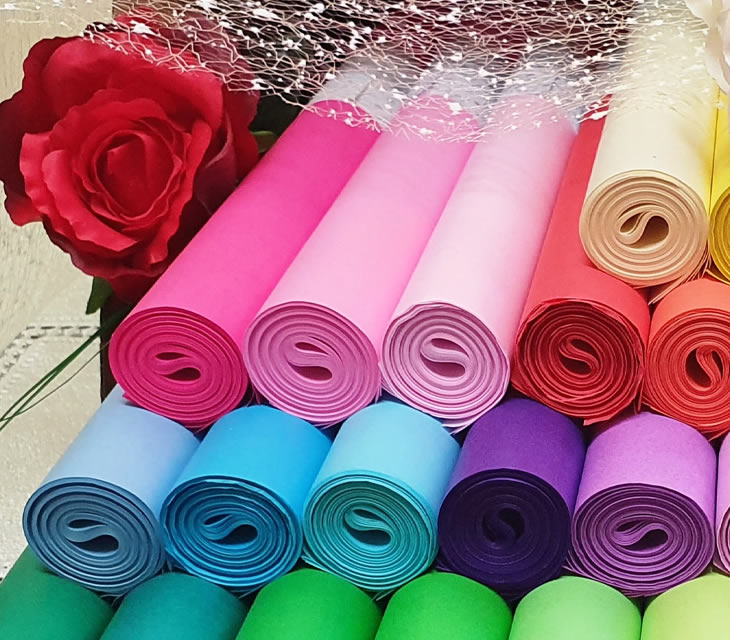 Our products are made of high-quality raw materials, which gives them excellent structural and colour qualities. We strongly encourage you to create your own unique decorations, everything depends on your fantasy and creative ideas!
We are a company with a long tradition