GLITTER tissue paper, an avant-garde flash. This paper is printed with the use of glitter paints, which give unlimited possibilities for paper decorating. The shimmering particles of glitter are uniquely effective at emphasizing the amazing qualities of wrapped gifts, cosmetics, alcohol, perfumes or jewellery.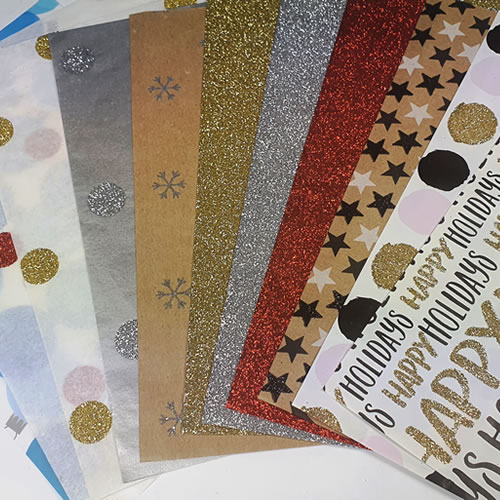 Do you have any additional questions?
Contact us, and we will gladly answer any questions.