CORRUGATED PAPERBOARD - B2 format (50x70cm) - grammage from 180 - 280gr / m2.
Two-layer, decorative, coloured corrugated paperboard, the so-called micro-wave. We have the richest and the largest selection in the country! Due to its high plasticity properties, it is great for handwork with children. Strong, vivid colours that are perfect for cards as well as other decorations. A perfect material for scrapbooking, quilling or other handicraft art. Works great for cutting and gluing. The offer is available in rolls and in reams, flat.
NOTE! Possibility to cut into smaller sizes.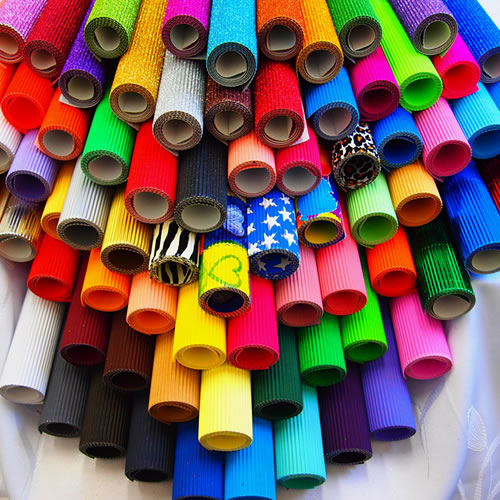 Do you have any additional questions?
Contact us, and we will gladly answer any questions.