MAGICAL FLOWER PomPoms - made of colourful, smooth tissue paper
Now you can hang the PomPom over the table, cradle, sofa. You can decorate a Christmas tree, use it for wedding decorations, Christmas dinner, or simply to decorate a banquet hall for any occasion ...
Available in 5 sizes in 11 colours - each separate colour or size comes with instructions, ready to be "fluffed up."
Available in sizes:
MK PP-05 (13cm x 24cm)
MK PP-08 (20cm x 36cm)
MK PP-10 (24,5cm x 36cm)
MK PP-12 (30cm x 48cm)
MK PP-14 (35cm x 48cm)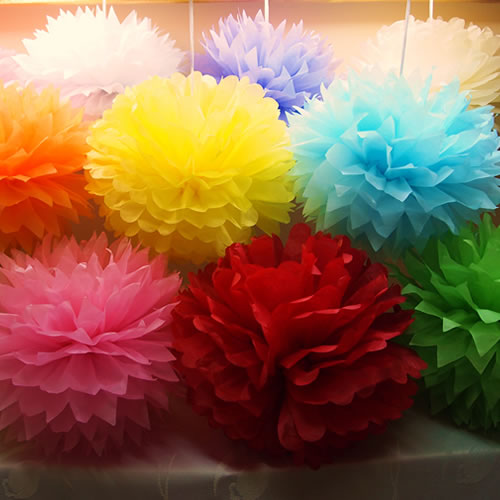 Do you have any additional questions?
Contact us, and we will gladly answer any questions.