OPAL CARDSTOCK - B2 format (50x70cm) 290gr / m2
Colourful paper covered with synthetic particles of micro crystals, which under the influence of incident light, perfectly bring out shimmering and shiny colour reflections. Perfect for making greeting cards or gift boxes. An excellent decorative raw material, the use of which depends only on your imagination. Recommended for art works with children. The only such offer available in Poland. Available in sheets and reams in 7, and eventually 17 different colours.
NOTE! Possibility to cut into smaller sizes.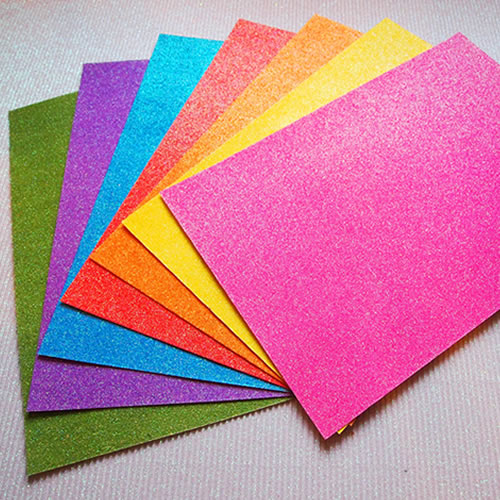 Do you have any additional questions?
Contact us, and we will gladly answer any questions.