Crepe paper - 150%
Thick crepe paper, size 50 x 200 cm, is made on the basis of a specially prepared base paper. The paper is very pleasant to the touch, and adequately stiff, which is why it is perfect for any decorative work. The offered crepe paper is distinguished by vivid, saturated colours, and appropriate elasticity of the material, thanks to which it is eagerly used to create decorations, such as for weddings, and to prepare gifts. It is a great material for creating bouquets and all kinds of decorative centrepieces. A high-quality material is the right choice for both decorating professionals and crafty hobbyists who will be involved in creating a variety of projects. Crepe paper is currently available in 28 colours.
ULTIMATELY WILL BE AVAILABLE IN 61 COLOURS.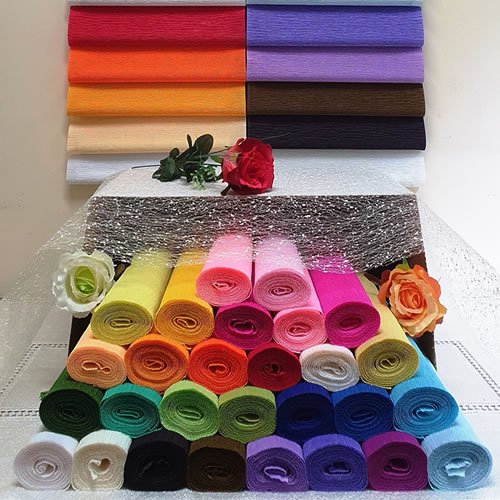 Do you have any additional questions?
Contact us, and we will gladly answer any questions.