METALLIC tissue paper is a full-bodied paper, fully covered with metallic paint. Wrapping any gift on such paper adds a luxurious appearance to the items and protects them from scratches.
Please note: Due to the complicated colourizing technology used, there is often an unpleasant odour. That is why we recommend the metallic paper products for decoration rather than packaging. We are currently working on a solution to this problem and there is a good chance of getting rid of the unpleasant odour in the near future.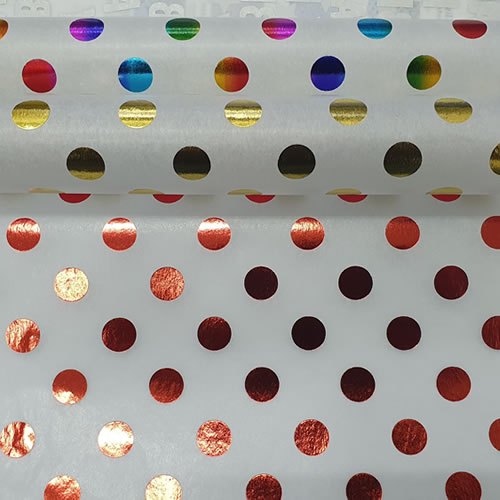 Do you have any additional questions?
Contact us, and we will gladly answer any questions.